Today would have been my mom Gale's 63rd birthday. She passed away a few years back from complications arising from her battle with Diabetes. She was the inspiration for the 20 Causes, 20 Days project.
As such, I've always tried to include a volunteer effort with the American Diabetes Association to help raise awareness of this debilitating disease (and the 6th-leading cause of death in Texas).
I volunteered with the North Texas ADA this past summer and had a great time assisting in their office as they prepared for their largest fundraiser, the Tour de Cure.
They are currently planning their next Tour de Cure event, and they need your help! See below the picture for more information.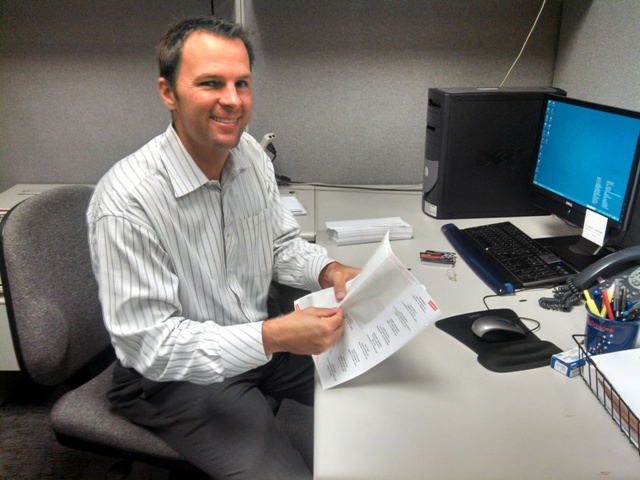 Want to learn more about Tour de Cure? Have a passion to help STOP DIABETES?  They need you!
Save the Date! You are invited to the 2014 DFW Volunteer Committee Kickoff! Join us and learn more about the Tour de Cure committee.
If you are interested on serving in any capacity, please attend the Saturday, Jan. 25th Committee Kickoff  to learn everything you need to know about the Volunteer Committee and what we are responsible for and how you can help. There is a great fit for your skills- there is everything from party planning, marketing, social media, photography to Route Logistics and MUCH more!
Attending the kickoff does not meant you are on the committee and anyone is welcome!  Don't hesitate to pass along this invitation to anyone who may be interested in getting involved with Tour de Cure, we are seeking all different kinds of skill sets. You do not have to be a cyclist to be on the planning committee, bring friends and family who have a passion to STOP DIABETES!
COMMITTEE KICKOFF
Saturday, January 25, 2014
9 a.m. Light Breakfast
9:30 a.m. – Noon
American Diabetes Association, 4100 Alpha Road, Suite 100, Dallas, TX 75244
If you plan to be on the 2014 Tour de Cure Volunteer Committee, it is highly encouraged that you attend this event. Please contact ADA with questions and please RSVP today to kcoffman@diabetes.org!
Make sure you tell 'em you learned about it from 20 Causes, 20 Days and please let me know how your volunteer experience goes!