It's not often you hear about someone experiencing their first rodeo. Well, literally that is. It's a commonly used expression that has recently become commonplace in our culture.
Thanks to Big Brothers Big Sisters North Texas, I was actually able to experience my first rodeo! Most importantly, I was fortunate enough to experience it with someone else who had never been to a rodeo either.
Earlier this summer, I got to hang out with a nice young man named Darious and his Big Brother Wendell, and we had a great time soaking in the rodeo atmosphere. This rodeo was just one event out of so many great opportunities to help change a young life for the better – and they are in dire need of new "Bigs."
Check out their volunteer page for more information about becoming a Big to a young boy or girl in need of a positive role model. Or, if you're not quite ready to become a "Big" yet, Big Brothers Big Sisters has plenty of events at which they need volunteer assistance.
They also have a new Mentor 2.0 program, a technology-based mentor program to help reach kids where they hang out most – on their phones, tablets, laptops, and online. Big Brothers Big Sisters North Texas has made it easier than ever to make a difference.
Click here to learn more about the Big Brothers Big Sisters Mentor 2.0 program.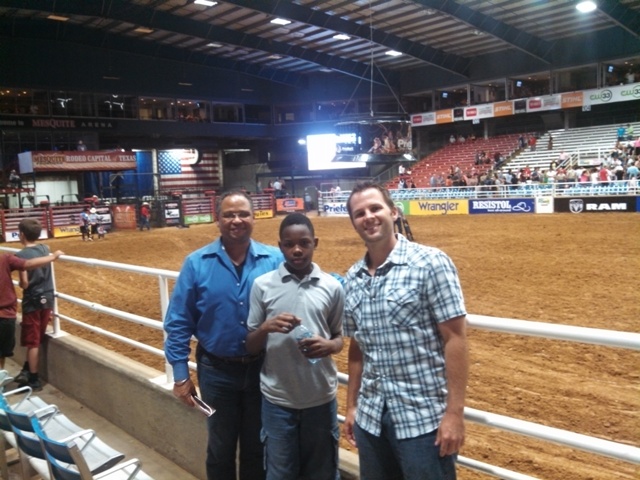 I had a great time at my first rodeo with Darious, Wendell, and it's all thanks to Big Brothers Big Sisters. I can say with confidence that you will enjoy a great experience as a Big or a volunteer with them.
Make sure you tell 'em you learned about it from 20 Causes, 20 Days and please let me know how your volunteer experience goes!